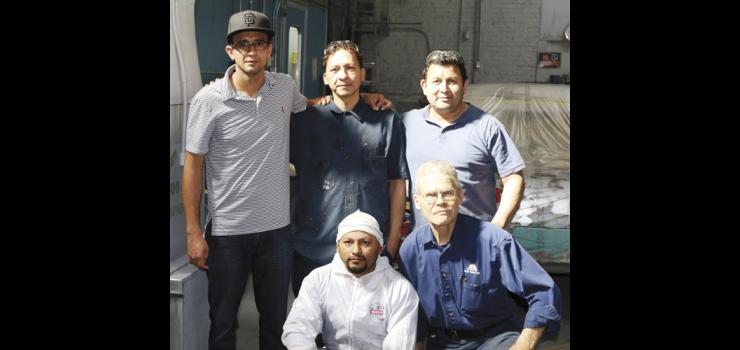 San Francisco—In San Francisco's Mission district, there are mechanical and collision repair shops on almost every block, so how does Call Car Collision stand out with so much competition in the neighborhood?
President Humberto Veras, 35, returned to the fold to manage the family's shop after working for eight years as a certified BMW mechanical technician for several Bay Area shops and dealerships. His father, Claudio Veras, opened the shop back in 1993 and Humberto has been running it for the past three years.
By stressing quality, using only OE parts and learning as much as he can about the collision repair industry, Veras is staying busy without any insurance partnerships. Call Car Collision repairs 45-70 vehicles every month out of a 6,000-square-foot facility with a crew of five, but his goal is to expand the business to approximately 8-10 cars daily.
In addition to the body shop, Veras and his family owns and operates Unique Automotive, a mechanical repair shop that is located in Daly City not far from Call Car Collision. It's a full-service mechanical repair shop that employs three technicians and also is a smog check location.
One important thing that Veras learned from his father is to take the high road when it comes to parts, he said. "I work hard to use only OE parts in all of our repairs and I always seem to find a way to get it done. I use all of the price-matching programs that I can, including PartsBridge, CollisionLink and OE Connection and have been very successful with them. Toyota's program is No. 1 as far as we're concerned. In some cases, we lose money on the parts, but in the end we are saving money on labor, because the fit and form are superior."
Veras is dedicated to shop cleanliness, something he continually stresses with his crew at both of his shops. "When I took over, I immediately went through the entire shop and cleaned it from top to bottom. It was like we had a new shop. I'm surprised when I see other shops that do good work, but are cluttered and dirty. If a customer brings their car to us and the shop is dusty or looks unorganized, that's definitely a problem, so I make sure we have a clean facility at all times."
By striving for a superior customer experience, Call Car Collision is excelling in the area of customer reviews, with a barrage of 5-star Yelp reviews that laud high level of communication, complete transparency and overall quality. Getting top reviews "isn't rocket science," Veras said, and in the end it all comes down to excelling in the right areas.
"When people come here, they are not obviously in a great mood, but we make sure that we educate them about the repair and show them exactly what we're going to do," he said. "Once they see that we are more about the quality of the work as opposed to making money, they are more at ease and will trust us. We keep them informed while their car is here with frequent status reports and they really appreciate it and that's why we get so many great reviews."
By doing every aspect of mechanical repair at Unique Automotive in addition to the full spectrum of collision repair at Call Car Collision, Veras can see how the two relate on several levels. "Today's cars are so complex that everything is connected and that's why we need to be skilled at diagnosing and fixing all of it," he said. "Steering, suspension, braking, electronics — they all work together and that's why we're continually learning."
Finding and retaining solid technicians who are well trained is not easy, but Veras has learned that by treating his people right they will stay. "I tell them that I used to be a technician, so I don't need to boss them around. Let's work as a team and get the work done."
Call Car Collision torch passes from father to son; mechanical shop ownership also allows for complete repairs
was last modified:
November 9th, 2017
by