– DentTech –

– No Drop Car Shine –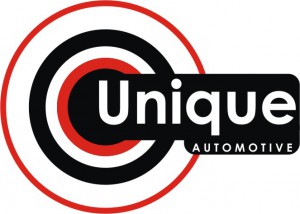 – Unique Automotive –

– Popular Mechanix –

– RideSare Cars –
What they have to say about us!
Take it easy the experts at Call Car Collision got this!

I can't speak highly enough about Humberto and his staff at Call Car Collision. Over the years I have had my Alfa Romeo in and out of this body shop more than I like to admit..:(. I have always been highly satisfied with their honesty, fairness, and most of all the work that comes out of his shop. They take car of all communications with insurance companies, arranging for rental cars and anything else that is needed. They make the repair process as stress free as possible. They are Magicians at body work and the dent repair they preform! I have recommended them many times to very pleased customers including myself!
Just a beautiful shop.

What a beautiful body shop. This place is a MUST visit if you need bodywork in San Francisco. I met the owners and they do exceptional work. High quality body and paint work. One of the owners explained to me the process of painting my door skin and how they prep it so that your paint will not peel in one or two years. The shop is one of the cleanest and most organized I have seen. They do exceptional work and would highly recommend them to anyone who needs body work around San Francisco!
My go to place.

Claudio-the man is magic. We have to start with his AMAZING customer service at the time that we called him. He arranged everything including the car rental. On the day we came, he brought us to Enterprise, talked to manager to have us check out a 7-seat SUV although my insurance only covered a car not over $25 a day. And then he assured me to go on to my vacation. He would perform his magic including dealing with my insurance. Upon my return from worry free vacation, my 2003 SUV looked like brand new again without any surprised cost. I would definitely and highly recommend him even I have to drive 60 miles away to the city.










—

Popular Mechanix Volvo Service

I've been working professionally with Call Car Collision for over 20 years and have always received great service. They are my #1 body shop referral in San Francisco. It was always a pleasure working with the founder, Claudio Veras, and now I am totally satisfied with the service we get from his son Humberto. You can't go wrong when you choose CCC.
Andrew Gescheidt
Owner of Popular Mechanix Volvo Service
Our Associates
was last modified:
January 3rd, 2018
by