Frame work
Aluminum and factory spot welding
We also utilize a quality paint system to mix a perfect factory color,  which we sand and buff to a show room finish.
We work with all major insurance companies to help expedite your claim properly and efficiently.
| | |
| --- | --- |
| WEEKDAYS: |  7:30am – 6:00pm |
| SATURDAY: |  CLOSED |
| SUNDAYS: |  CLOSED |
| CONTACT US | 24/7 |
(415)861-8440
FAX:(415) 861-8270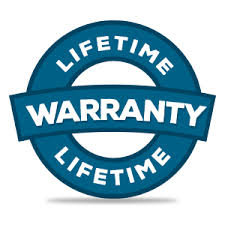 Lifetime Warranty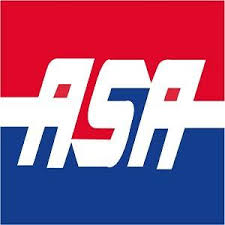 Take it easy the experts at Call Car Collision got this!

I can't speak highly enough about Humberto and his staff at Call Car Collision. Over the years I have had my Alfa Romeo in and out of this body shop more than I like to admit..:(. I have always been highly satisfied with their honesty, fairness, and most of all the work that comes out of his shop. They take car of all communications with insurance companies, arranging for rental cars and anything else that is needed. They make the repair process as stress free as possible. They are Magicians at body work and the dent repair they preform! I have recommended them many times to very pleased customers including myself!
Just a beautiful shop.

What a beautiful body shop. This place is a MUST visit if you need bodywork in San Francisco. I met the owners and they do exceptional work. High quality body and paint work. One of the owners explained to me the process of painting my door skin and how they prep it so that your paint will not peel in one or two years. The shop is one of the cleanest and most organized I have seen. They do exceptional work and would highly recommend them to anyone who needs body work around San Francisco!
My go to place.

Claudio-the man is magic. We have to start with his AMAZING customer service at the time that we called him. He arranged everything including the car rental. On the day we came, he brought us to Enterprise, talked to manager to have us check out a 7-seat SUV although my insurance only covered a car not over $25 a day. And then he assured me to go on to my vacation. He would perform his magic including dealing with my insurance. Upon my return from worry free vacation, my 2003 SUV looked like brand new again without any surprised cost. I would definitely and highly recommend him even I have to drive 60 miles away to the city.










—

Popular Mechanix Volvo Service

I've been working professionally with Call Car Collision for over 20 years and have always received great service. They are my #1 body shop referral in San Francisco. It was always a pleasure working with the founder, Claudio Veras, and now I am totally satisfied with the service we get from his son Humberto. You can't go wrong when you choose CCC.
Andrew Gescheidt
Owner of Popular Mechanix Volvo Service

Eco Friendly Wash at
Call Car Collision!

In efforts to save water to our future generation Call Car Collision is going GREEN. We have partner with No Drop Car WashTM.  No Drop Car Wash is the one and only truly water-less all vehicle hand detailing place in the San Francisco. They wash all their cars by hand, and wax, polish and provides UV protection to your car without using a single drop of water.

Learn more
Free Estimates
We are here to help you, give us a call and we will take it from there.

You have the right to take your car to any auto repair shop you choose.  With Call Car Collision you will get a hassle free process and we guarantee our work.
Towing & Rental
If your vehicle cannot be driven, the shop can arrange a tow to pick it up.

We will work with you and the rental company to make this experience less stressful by having a rental car reserved.
Repairs
Need to have your air conditioning service and repair. We are here to help you.

What should I do when involved in an collision?

Immediately call the proper authorities. Then call  and we will handle the property damage claim process for you!

My tail lights and/or headlights are broken due to a collision, do I qualify for rental?

YES, California law states that you must have working tail lights. If you are a claimant or have rental coverage then you should be in a rental vehicle.

Who determines wether my vehicle is a total-loss?

The Insurance company is the only entity that can say your vehicle is a total loss

Why is there differnce in the price of the quote?

Differences in repair estimates are common. A lower estimate may not include all necessary work. If you're not sure why one estimate is different from another you've received, please ask us.






Book an appointment
Auto Body Shop San Francisco
Home
was last modified:
October 16th, 2018
by